Nyctophilia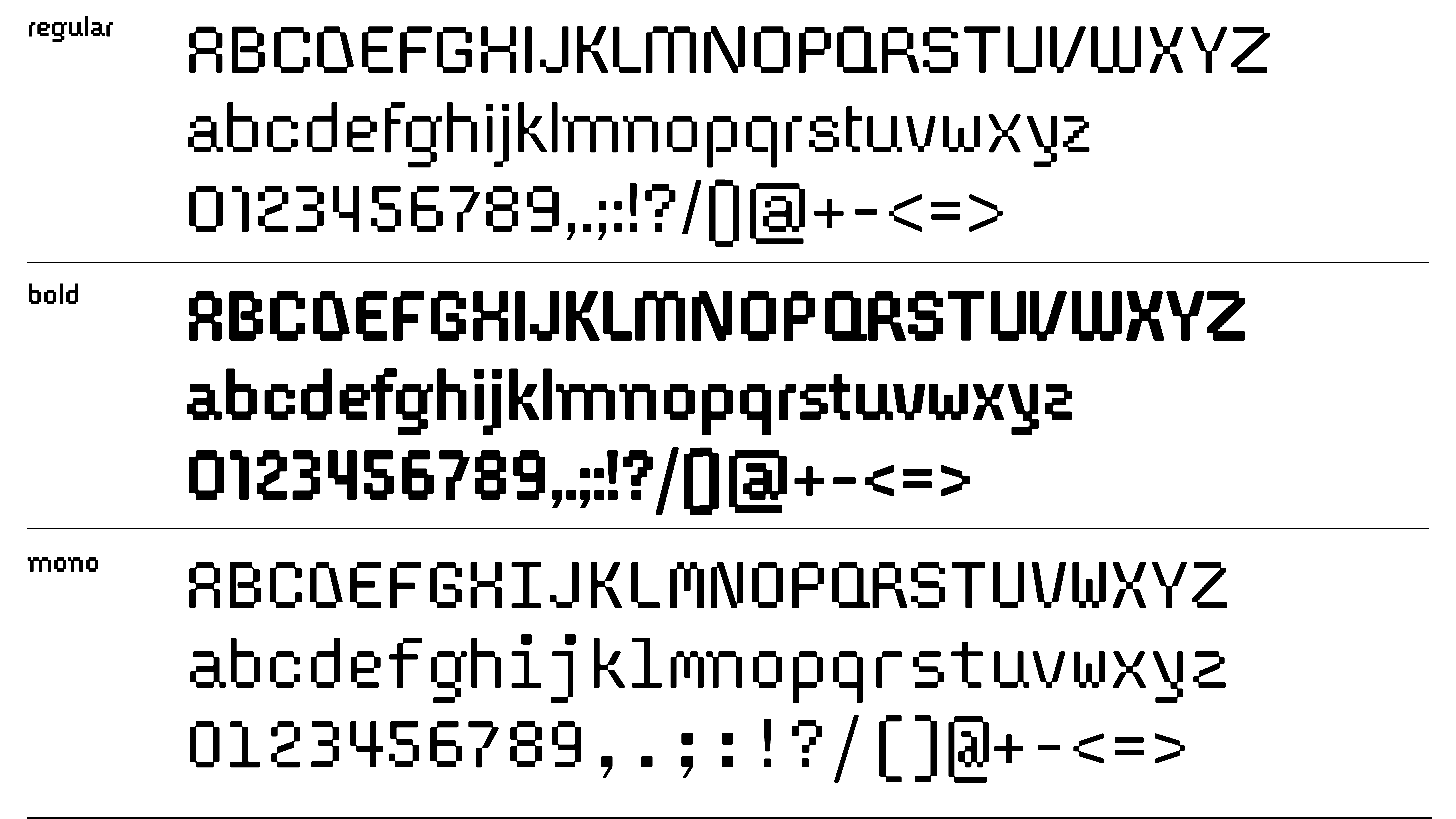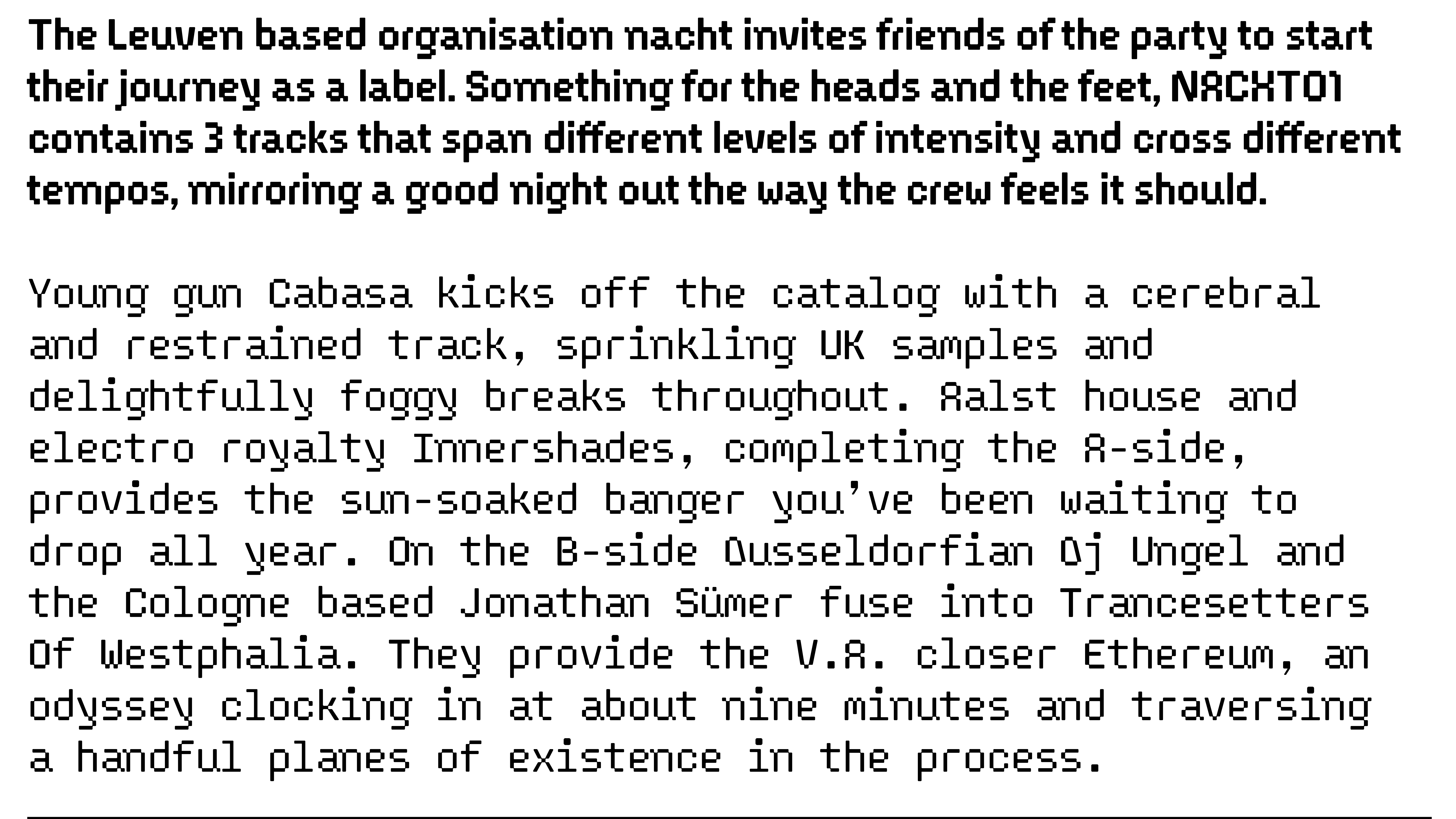 2019-2021
Nyctophilia is a bespoke typeface developped for nacht a clubbing space located in an old bus depot. It goes hand in hand with their graphic identity which is based on the illuminated pixel grid of LED bus signage. The few diagonals used within the typeface deviate from strict pixel fonts, thus giving the font it's personality.

It currently features a Regular and Bold weight + a corresponding Monospaced style.
The recently updated logo has also been upgraded to a variable font, ranging from Thin to Balloon. Making these typefaces in variable format enhances the modularity of the whole identity.
Client:
nacht